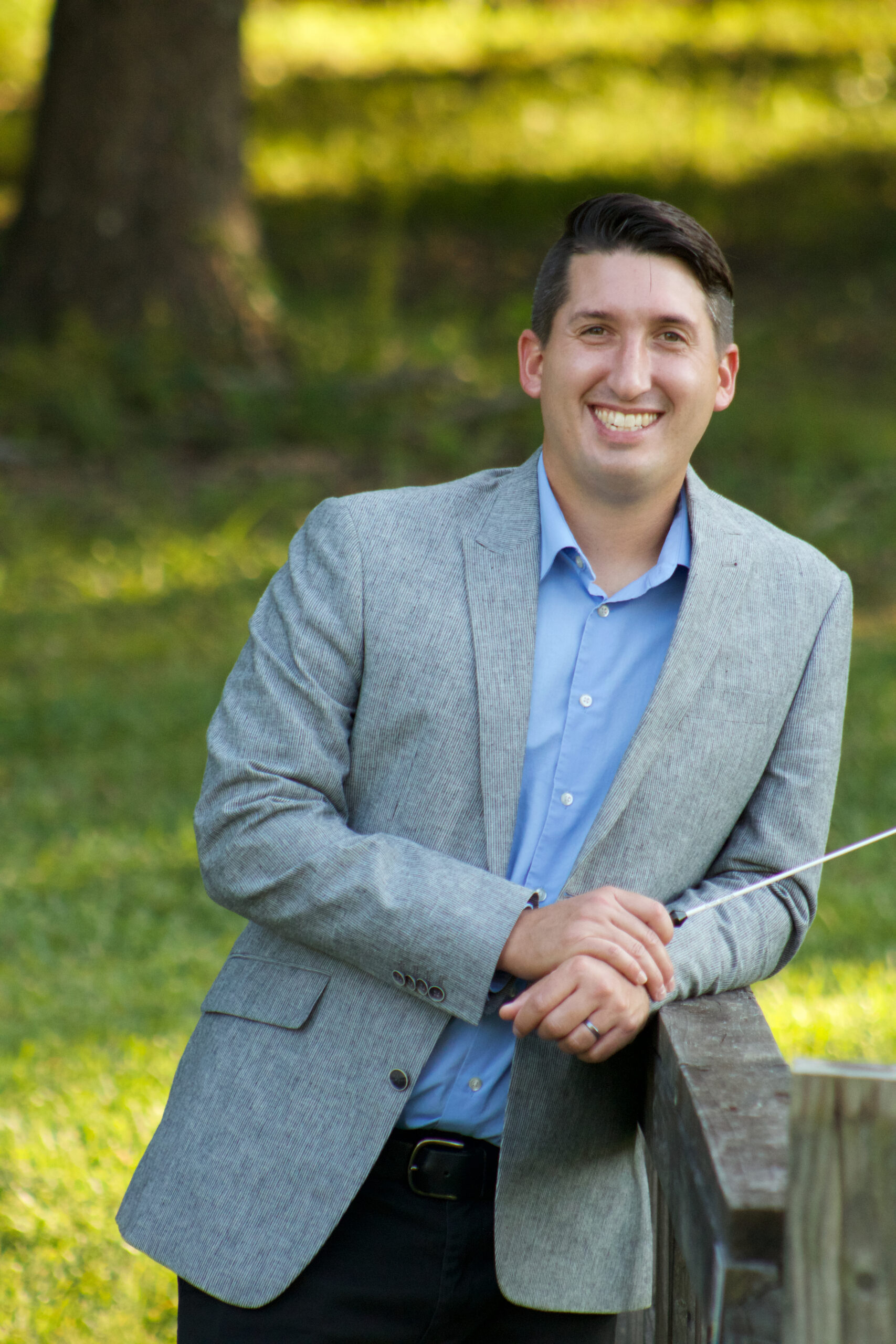 Gavin McAdams, Director of Bands
Gavin McAdams received his Bachelor's and Master's degrees in music education from the University of Southern Mississippi. He began his teaching career at Purvis High School and Purvis Middle School in 2010 where he assisted with all ensembles. In 2012, McAdams became the Director of Bands at Pass Christian Middle School. There he received multiple superior ratings with all middle school ensembles. In 2015, he took the position as Director of Bands at Pass Christian High School. During his time as high school Director of Bands, the marching band consistently received all superior ratings, as well as the Silver Medal at the class 4A State Championships. His concert ensembles received all superior ratings and the Sweepstakes Award each year during his time as director.
Gavin joined the Clinton Band program in 2018 as an assistant director. There he directed all things percussion and co-taught the Symphonic Band. In his time as assistant, the band made finals at multiple BOA competitions, received the prestigious Sweepstakes Award, and the CP Indoor Ensemble was a finalist at the WGI Hattiesburg Regional, as well as the bronze medalist in the MIA State Championships. Gavin and his wife Lana McAdams reside in Clinton and both teach in the district.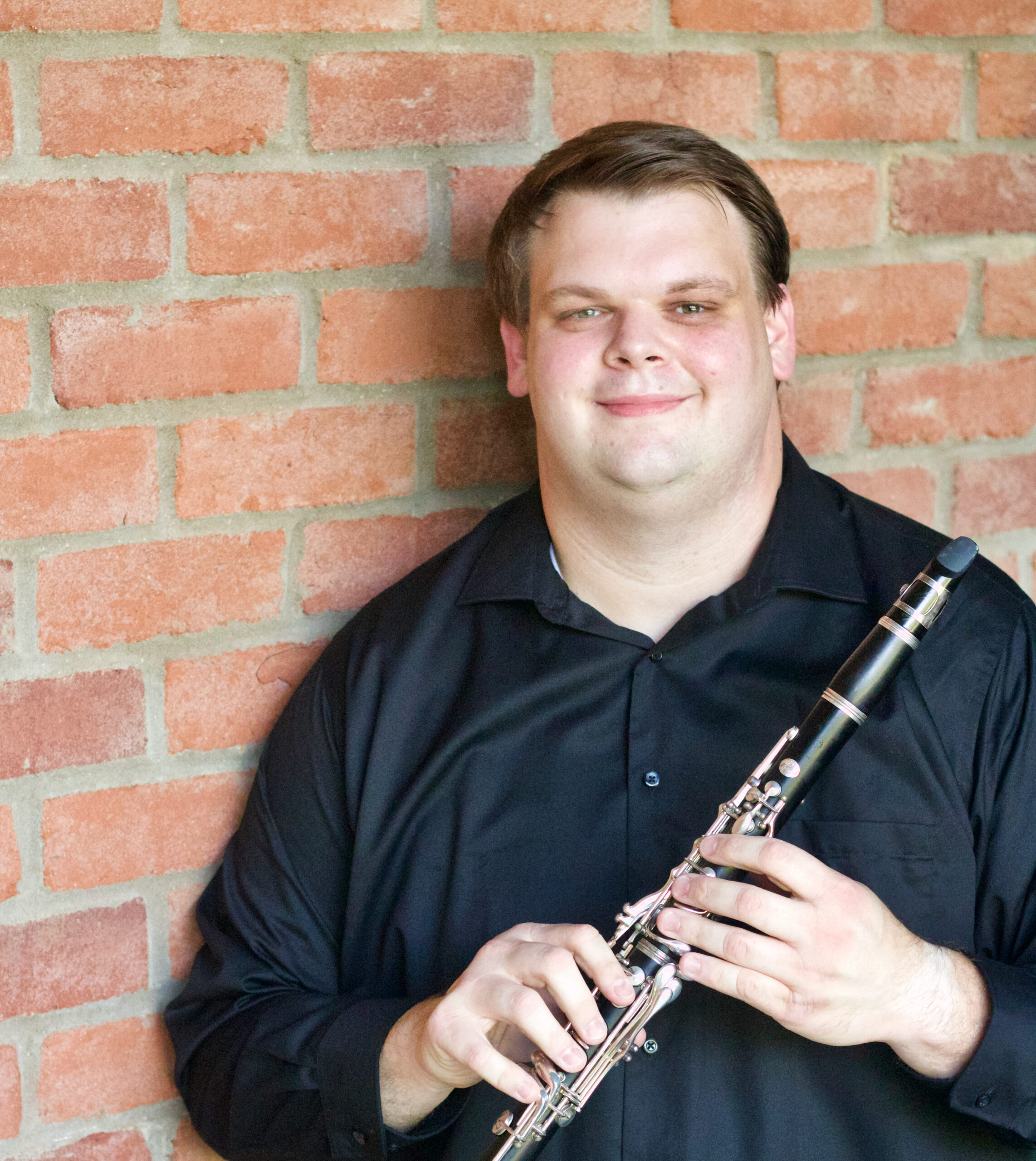 Dustin Hazlett, Assistant Director
Dustin Hazlett is from Kosciusko, MS where he attended and graduated from Kosciusko High School in 2009. During high school, he was a three-year member of the Mississippi All-State Lions Band and four- year member of the All-State Concert Band. After graduating high school in 2009, Dustin continued his music education at Mississippi State University where he studied clarinet under Sheri Falcone, flute under Dr. Lana Johns, and voice under Dr. Brian Nedvin. In 2013, he received his Bachelor's Degree in Music Education from MSU. While at Mississippi State, Dustin served as the principal clarinetist for the MSU Wind Ensemble where he was under the direction of Ms. Elva Kaye Lance.  He was also a member of the concert choir, chamber choir, clarinet choir, flute choir, MSU orchestra, and woodwind quartet. In 2019, Dustin received a Master's degree in Music Education from William Carey University. In 2020, he received a Specialist degree in Educational Leadership from William Carey University.
Dustin is currently in his 8th year as an Assistant Band Director and woodwind instructor for the Clinton Public School District. In this role, he primarily teaches woodwind classes grades 6-12, conducts the woodwind choir, and fronts the Clinton High School Symphonic Band. During his time as Symphonic Band Director, the band has made superior ratings in both concert and sight-reading. He has also served as a staff member for the Clinton Winter Guard and Clinton Percussion indoor ensembles. He resides in Clinton, MS and is honored to be a part of this great community, school district, and band program.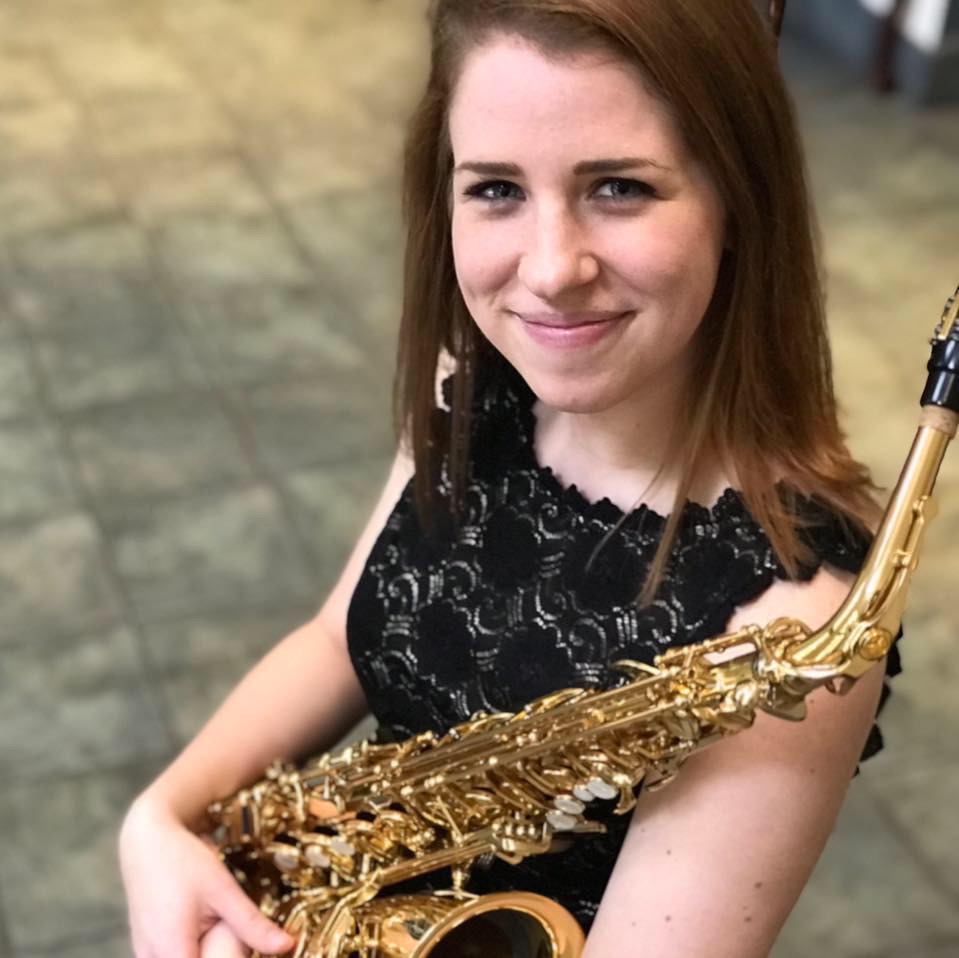 Sara Crider, Assistant Director
Sara Crider is from Purvis, MS and graduated from Purvis High School in 2013. She was a two-year member of the Mississippi Lions All-State Band, All-State Concert Band, and the Mississippi Lions All-State Jazz Band in the first two years of its existence. In 2017, she graduated summa cum laude from Delta State University with a Bachelor's of Music Education. During her time at DSU, she was a two-time DSU Honors Recital participant and received the Jeff Ross Capwell Music Education Scholarship for her last three years. Sara served as principal saxophonist in the DSU Wind Ensemble and lead alto in the DSU Jazz Ensemble for two years. She graduated from Stephen F. Austin State University in Nacogdoches, Texas with a Master of Music in Saxophone Performance in 2019. In Texas, she played in the SFA Swingin' Axes and worked as a saxophone technician for multiple marching bands. She studied with Nathan Nabb and Bret Pimentel during her time in college. Sara began her teaching career as a middle school band director in the Lawrence County School District in 2019. She is so excited to now be a part of the Clinton band program.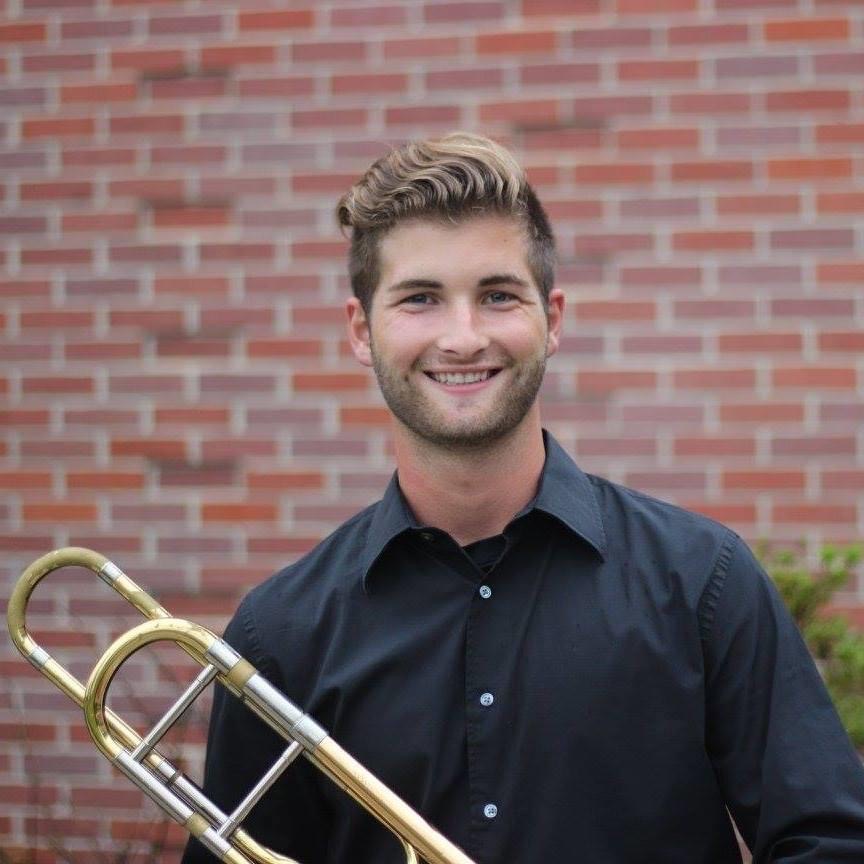 Riley Irwin, Assistant Director
Riley Irwin is a trombone player and graduate of Florence High School in Florence, MS. He began his collegiate career at Hinds Community College for two years before transferring to The University of Southern Mississippi where he graduated with his Bachelor's of Music Education. He has worked with a State Championship winning band and several other organizations across the State of Mississippi. Mr. Irwin has been an active performer throughout Mississippi, including performances with the Mississippi Wind Symphony, Belhaven Orchestra, Hinds Wind Ensemble, Symphonic Winds, Southern Miss Trombone Choir, and The Pride of Mississippi. Mr. Irwin has attended educational clinics throughout his time in college such as the Mississippi Band Masters Association, Texas Music Educator's Conference, and Marching Arts Clinics to enhance his professional expertise. Mr. Irwin is thrilled to join the Arrow family and work alongside the Clinton band staff to help students achieve excellence!
Cole Smith, Percussion Director
Cole Smith is a graduate of Florence High School in Florence, MS. He attended Hinds Community College for two years before transferring to Mississippi College, where he is currently finishing his Bachelor's of Instrumental Music Education. He feels honored to have worked with numerous bands and marching percussion ensembles in the state of Mississippi and has been on the Clinton Percussions adjunct band staff for the past three years. Mr. Smith also spent two seasons furthering his percussion education in drum and bugle corps, touring and competing across the United States, with Southwind in 2017 and Spirit of Atlanta in 2018. He is excited to join the Arrow family and work alongside the Clinton band staff to help students achieve excellence!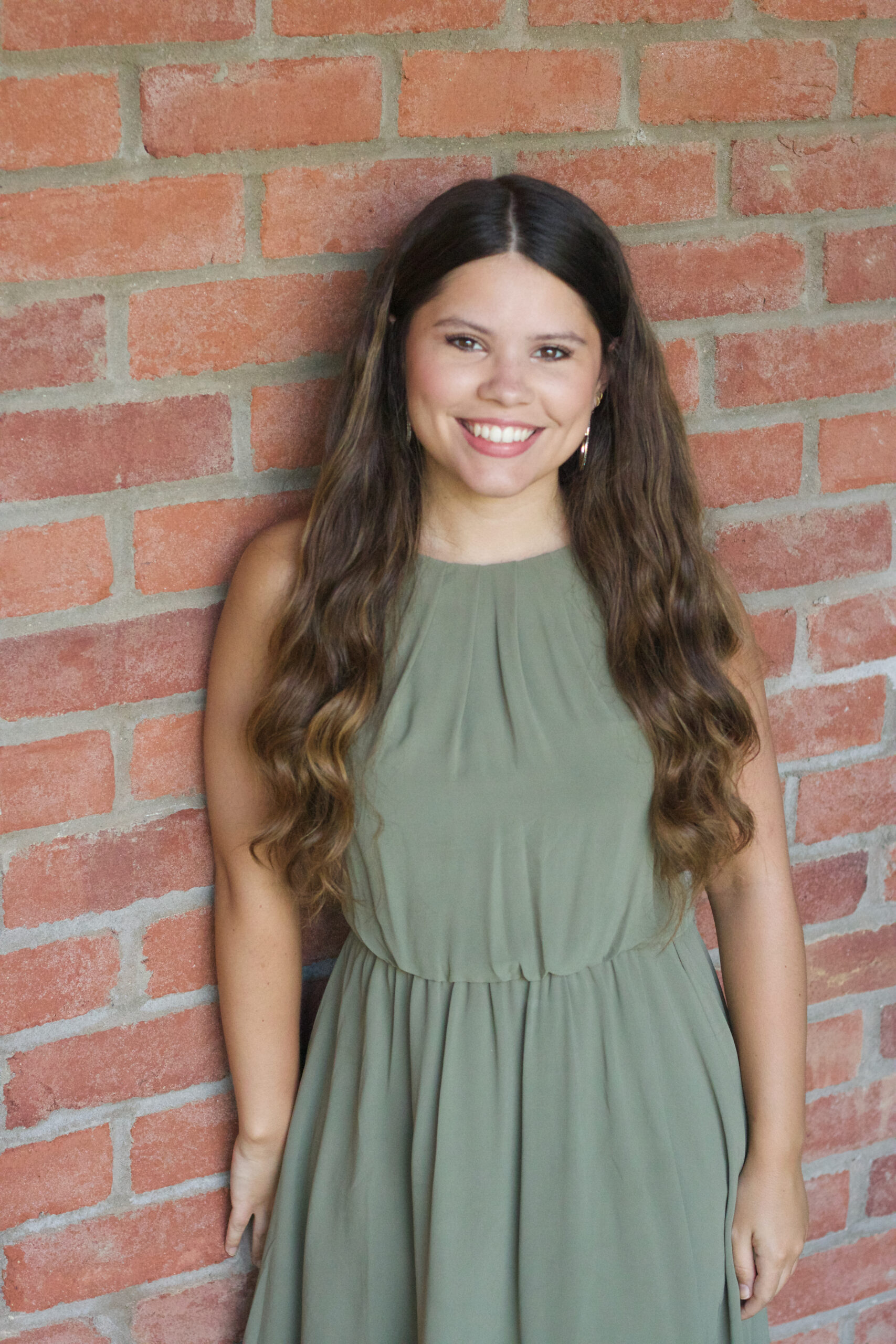 Jenny White, Color Guard Director
Jenny White graduated from Belhaven University with a B.S. in Exercise Science and minors in Dance and Psychology. Before attending Belhaven University, she graduated from Hinds Community College. While there, she danced with the Hinds Hi-Steppers and served as Head Captain her second year. Jenny is a Clinton graduate and performed in the Clinton High School Color Guard 2012-2015. In 2013, she performed with the Clinton Winter Guard, which placed 1st at state championships. Her last 2 years of high school, she danced with the Indoor Percussion ensemble. In 2014, the group placed 1st at Open Class World Championships in Dayton. In 2015, the group made World Class finals in Dayton. Ms. White was also a member of the Mississippi Lion's Allstate Band Color Guard, which traveled to Hawaii. 
In 2017, Ms. White performed with Southwind Drum and Bugle Corps and returned to the corps in 2019 as a visual assistant instructor. After high school, Jenny began working for Clinton High School's Color Guard as an assistant instructor and has remained there for the past 5 years. She is honored and excited to begin this new chapter with her Clinton Bands family.